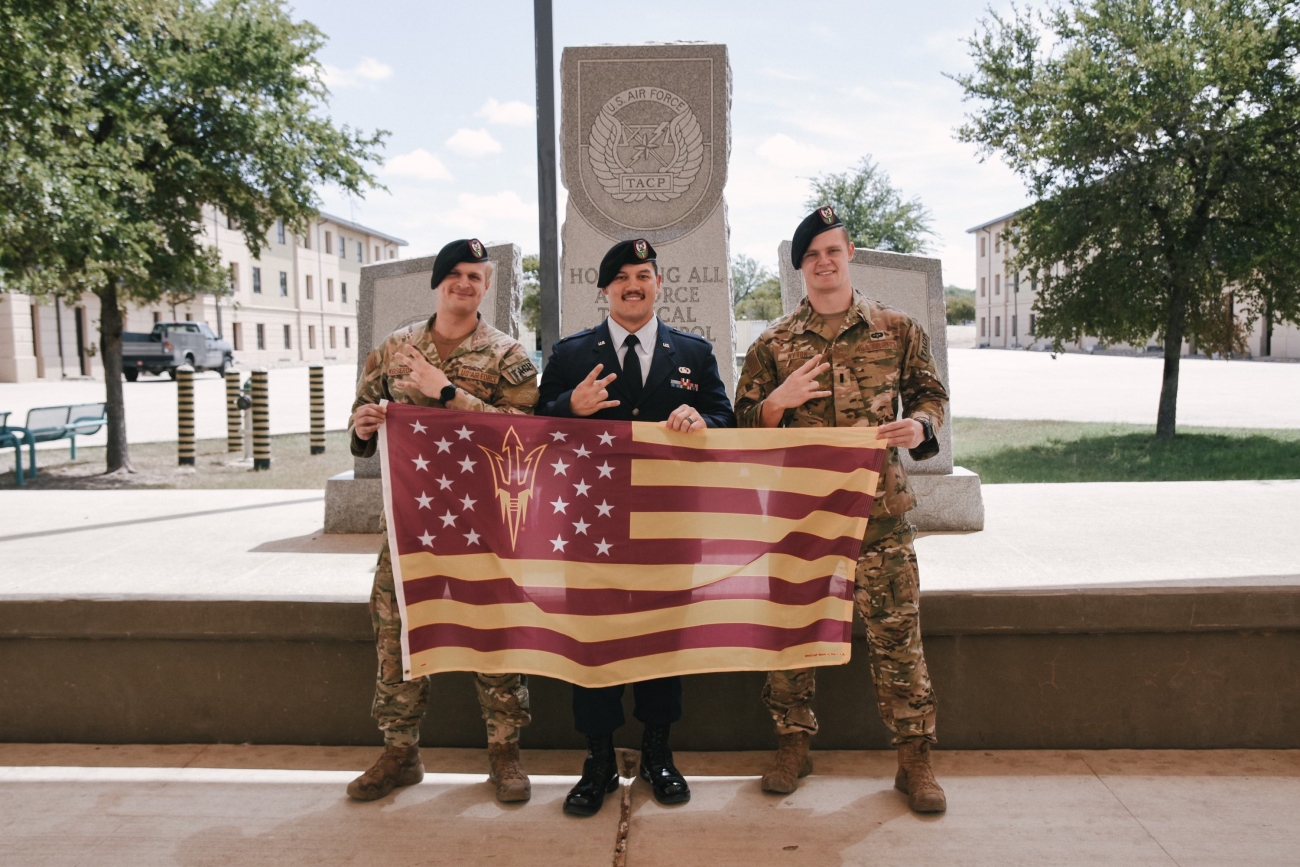 Alumni Information
Greetings Detachment 025 Alumni!
Throughout the years, there have been many events that have changed our lives. These events help shape who we are today. For the majority of people, these events vary drastically. However, there is one major event that all current and future Detachment 025 alumni will share. This single event has demanded countless hours of dedication and commitment from our past and continues with us towards the future. You may wonder what it is that we all have in common that brings us all together. Is it that we are all leaders in the best Air Force in the world? No... not entirely. This single event is not solely about being a leader in the United States Air Force. This event is about a milestone that prepared us to become the leaders we are today. It is a future goal for all cadets here at Detachment 025, to graduate from Arizona State University as a Flying Sun Devil.
The ideals of the Flying Devils have been maintained true to the United States Air Force standards. The current Flying Devils strive to continue the great legacy of developing quality leaders for the Air Force. That is why we are asking for the Flying Devil Alumni's help. 
We would be extremely grateful for any stories, experiences, or advice pertaining to anywhere from your AFROTC life to your military career that could be shared to better prepare the current Flying Devils for their career in AFROTC and the Air Force. We encourage involvement by e-mail or phone to develop a better understanding of the history and tradition of Detachment 025 and what to expect in the active duty Air Force. This way, we cannot only relay that information to our current cadets but also update our website with these recollections. This can include a picture of yourself or possibly even a video clip of something that you have done. Our goal is to maintain and further develop the Detachment 025 bonds with alumni so that we can learn from your experiences and be quality leaders who know how to achieve excellence.
Thank you so much for your continued support. We appreciate everything that you have done. If you want to get in touch with us, you can e-mail us at det25@asu.edu or call the office at 480-965-3181. Alternatively, if you are in the area, please feel free to stop by the detachment at any time.